SPEND MORE TIME ENJOYING YOUR WATER
Weeds on your lakefront and scum in your ponds are giant headaches. Stop stressing over your ugly water. Our local, veteran-owned team can help with lake weed treatments, pond aeration systems, fountains, pond dredging, and more!
We're Committed to Outstanding Service
Great customer service is our top priority because we know how important clean ponds and lakes are to you.  We'll take the time to make sure you know exactly what you're getting from Aquatic Weed Wizards and exactly how much it will cost. Our local, veteran-owned team is dedicated to quality work, fair prices, and the kind of service that makes you want to recommend our company to friends and family. AWW is proudly registered with the Tennessee Department of Agriculture, Charter #5171.
BEFORE AND AFTER
Check out some of our lake and pond work
Farm Pond Before
Farm Pond After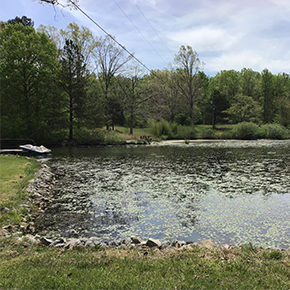 Residential Pond Before
Residential Pond After
Country Home Pond Before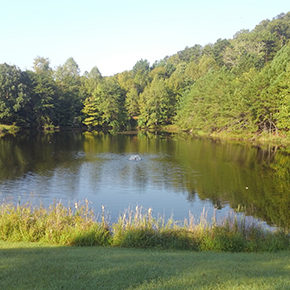 Country Home Pond After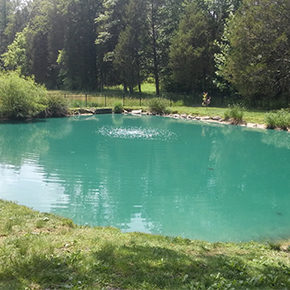 Residential Pond Aeration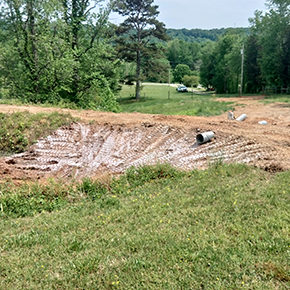 New Pond Dam Construction
What Our Customers are Saying

The Aquatic Weed Wizards guys took great care of our lakefront when we needed to deal with some really tough Hydrilla. We got a fair quote and they did a great job. -Bud Myers, Knoxville, Tennessee

Every year our pond gets funky in the Summer heat. We hired Aquatic Weed Wizards to manage and monitor our pond and we couldn't be happier with the results! -Sharon Laken, Maryville, Tennessee